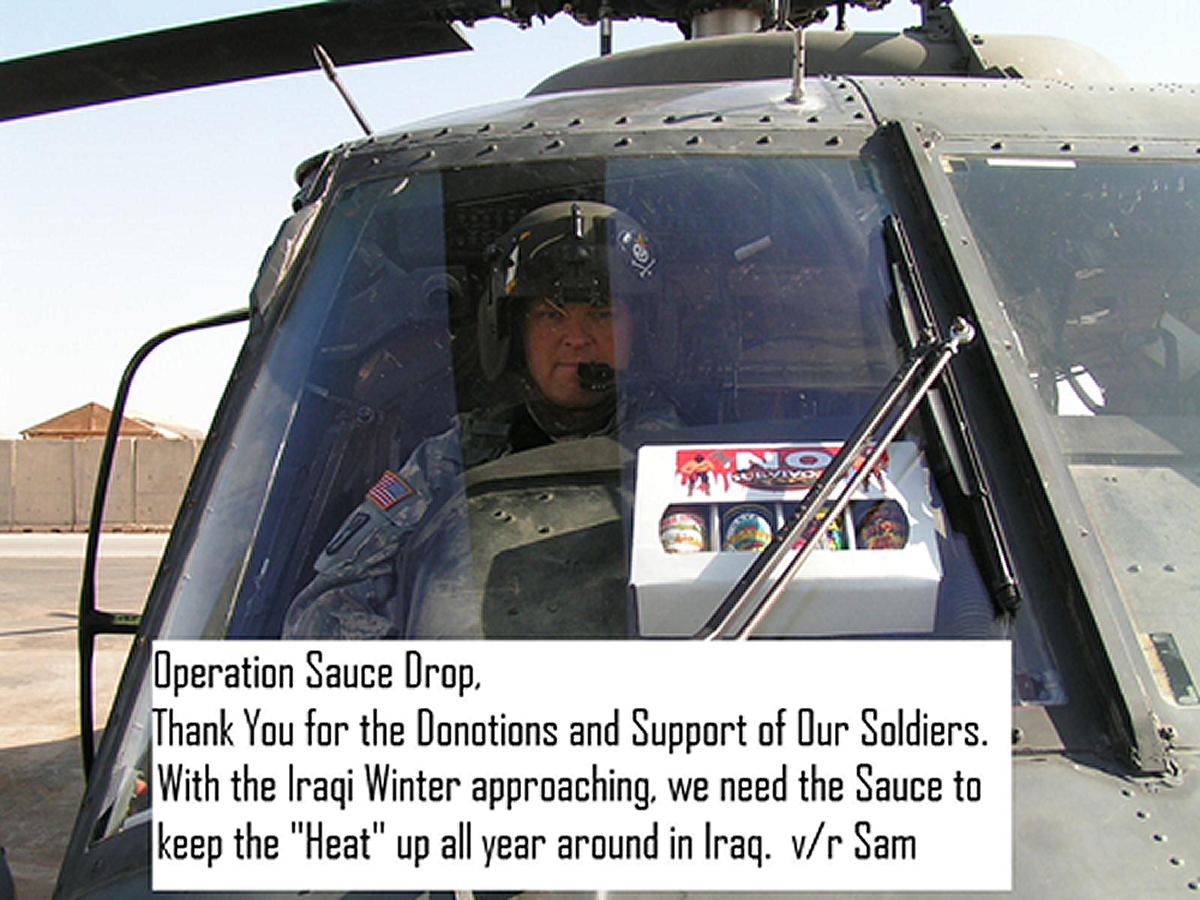 Ok, if that isn't the the coolest picture you've seen in a long time there's no helping you.

Perhaps a reader can identify that aircraft for us? Looks like a Blackhawk to me....I think the No Survivors package on the dash sends to appropriate message to Al Qaeda!

Go ahead and take a look at the Operation Sauce Drop Feedback page. The troops are saying some truly wonderful things about this program. They really appreciate your donations!

Haven't made a donation yet? How about skipping a cup of coffee at Starbucks and putting a smile on a service person's face and a little fire on their taste buds? A $5 donation to Operation Sauce Drop will accomplish that, and more!